Latest News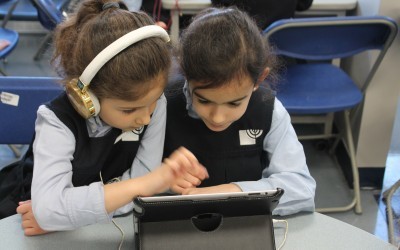 Hebrew Academy Elementary students participated in an exciting initiative this week, together with tens of millions of others in over 180 countries worldwide. Called the "Hour of Code", the event offers a 60-minute introduction to coding and computer science geared...
We live it!
We are one!
We are Hebrew Academy
We endeavour to nurture graduates who strive for excellence in Torah and secular education, who proudly contribute to Canadian and Quebec society, who are Shomrei Torah and Mitzvot, and have a love for Medinat Yisrael.
Our mission
Language of instruction
Section française
maternelle à sixième année
English Section
Kindergarten to Sec V