Latest News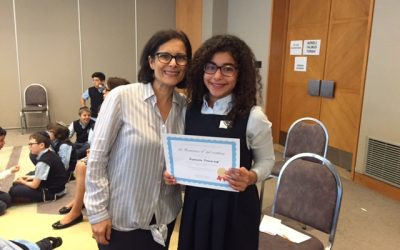 Mazel Tov to Grade 5 student Raphaella Etienne Krief upon winning Gold at yesterday's Bronfman Jewish Education Centre Concours d'Art Oratoire  at the Gelber Conference Centre in front of 300 of her peers from local Jewish day schools! Congratulations to Grade 5...
We live it!
We are one!
We are Hebrew Academy
We endeavour to nurture graduates who strive for excellence in Torah and secular education, who proudly contribute to Canadian and Quebec society, who are Shomrei Torah and Mitzvot, and have a love for Medinat Yisrael.
Our mission
Language of instruction
Section française
maternelle à sixième année
English Section
Kindergarten to Sec V